DIORAMAS

We were so happy to share our dioramas with you and the rest of the school. We enjoyed taking our time to articulate the different parts of our exhibit including our animals' habitats, diets, behaviors, adaptations and more! We worked so hard on our reports by organizing our chapters in a logical way, including our own ideas and interesting text features, and editing and revising. Although we enjoyed this process very much, we're all thrilled and excited to begin our next writing unit:


OPINION WRITING

Currently our work includes writing persuasive speeches. We know that this involves a different kind of thinking but continues to include the main ingredients of all good writing - a strong introduction and ending, transition words, organization, elaboration, proper spelling and punctuation!

Our first session included something exciting and challenging - persuasive speech boot camp! We talked about what it means to have an opinion and how speech-writing is a kind of opinion writing. The tricky part is that the writer has to choose reasons that will convince his or her audience of his/her opinion (or thesis statement). Once we had some time to think about this, we all chose to write about one topic that we believe in strongly - RECESS! We knew who our reader was going to be - MS. QUINN! Therefore, we had to convince HER that having more recess would be a good idea. Thinking about the audience is just as important as voicing an opinion!

Once we were set on a topic, we sat down and wrote a flash-draft speech. Sometimes diving headfirst into something new is a great way to learn the process. Once we were done with our flash drafts, some of us chose to read them aloud to the class. Now that the warmer weather is coming, we're hoping our speeches convinced Ms. Quinn to give us more recess! Stay tuned!

Our next assignment was to observe the playground and notice any sort of problem there might be. We know that just as artists see a scene and know it's photo-worthy, so do persuasive speech writers. They recognize a problem and get right to work figuring out some possible solutions. They don't sit around complaining and whining about it - they get their writing hand out and begin drafting the problem/opinion and solutions/reasons for making something better. We found a variety of ways to improve our playground experience. These ranged from having a fenced in place for 2-4 year old kids to play safely to having more field toys that could be donated to save money. Other ideas included building more swings and benches and getting parent volunteers for recess duty so the empty tennis and basketball courts could be utilized during recess. We are each writing something that we feel passionate about and will be sending them to the proper audience once they are complete. We will let you know if our persuasive writing was convincing enough!

We also had an opportunity to hear from sixth grade representatives about what it means to run for student council representative. We will have an opportunity to run next year in fourth grade.

This means, learning how to write speeches now will help us next year!

READING

In reading, we are developing an even stronger sense of who our book characters are as people. This will be based on things they do, say, enjoy, dislike, etc. We are also spending a lot of time preparing for our upcoming Smarter Balanced Assessments by practicing close reading, re-reading questions/passages, staying calm when something is presented differently, remembering all we've learned and most importantly being confident in our abilities to work through difficulties.

MATH

In math, we are really enjoying working with fractions. This is because we are understanding that when you can manipulate them using fraction towers and pattern blocks, they make sense. Not only are we finding ways to make 1 whole using fractions, but are also beginning to add and subtract fractions. We will be finishing up the unit this week!
Powered by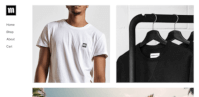 Create your own unique website with customizable templates.