In Reading, we are making sure we 'hold on' to new words we find in our stories or on our word wall. We know that just learning the definition of a word isn't enough. We need to use them in conversation and in writing over and over again. Then, we know they'll stick!

In Writing, we worked on flash drafts. We wrote down our beginnings that we chose and then wrote FAST and FURIOUS. It's amazing what comes out when we just keep our hands moving and moving instead of worrying about every word.

In Math, we're continuing to read short story problems that involve finding the missing part and subtracting from multiples of 100 up to 1,000. Next week, you can listen to me talk about it on Seesaw!

We've been using our Chromebooks more and more for writing. We've also started using a typing club. I can use it at home by going into my Google Classroom. To get into my google classroom, I have to sign in to my account using my school email address and the password I created at the beginning of the year.
Powered by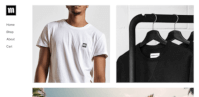 Create your own unique website with customizable templates.