Each and every day we are realizing how much we are capable of doing. We know that when we are responsible, reasonable and respectful WONDERFUL things will happen!

In reading, we are remembering that in order to create a happy reading life for ourselves, we must be aware of our surroundings. Do we concentrate better in peace and quiet or with a little bit of background noise? Do we focus on our story with a lamp and a cozy pillow or sitting at a desk with a lot of bright light? We realize that we are all different and we all require different modes of learning.

We're also realizing that if we sit down to read like a CURMUDGEON (another new vocabulary word), we're never going to reach that happy place of reading. However, if we can learn how to read our books like they're GOLD, reading can become a place where magical things begin to happen.

In writing, we started thinking about some goals we would like to create for ourselves. We are thinking of setting up our writing lives as if it was a New Year's Resolution. We visualized what we see as our best writing selves and our best writing pieces. We're using our narrative writing checklist to help us while we write. Do we need to remember to use better transition words or work on bringing our characters to life? Maybe our beginnings or endings need more work? Whatever it is, we are becoming writers who are self-aware and most importantly, writers who keep their hands moving, moving, moving!

In math, we are remembering all we learned in Second Grade. Adding and subtracting 3 digit numbers, telling time, estimating and so much more. We are currently focusing on place value and figuring out how many hundreds there are when you add 2 three digit numbers. We aren't necessarily finding the answers but can quickly and efficiently tell you how many hundreds there are by using all we know about hundreds, tens and ones. Next, we'll be figuring out how to get as close to 1,000 as possible by rearranging our digit cards and remembering all we know about place value.
Powered by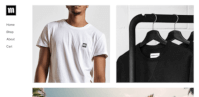 Create your own unique website with customizable templates.