SCIENCE:

This week we had a fun time making and experimenting with magnetic slime. We noticed how the slime 'ate' the magnet. We wondered 'why' this happened. We noticed we could pick up the slime or magnet while holding the other. Some essential questions for this science unit include:

What can magnetic forces do?

How can we use the properties of magnets to solve a problem?

What makes objects move the way they do?

Throughout the unit, we

will continue to ask questions and investigate relationships to observe patterns of motion.
READING:

We've been digging even deeper into our reading predictions. We realized that we can even make predictions by thinking about what we've experienced in our own lives. Also, if we can empathize with a character, we can make even better predictions. Another area of comprehension we're working on is being able to retell or summarize the IMPORTANT parts of our story. We realize that not every detail needs to be included when we summarize a story. We took big steps to represent us stepping over the minor details to get to the important parts. This is something we'll continue working on in our reading. Please ask me to summarize what I've been reading!

WRITING:

We're improving our writing stamina everyday by writing more and more. We're also focusing on using a variety of leads to create more interest in our readers. Our writing partners listened to us read our stories like great 'storytellers' reading our own writing like we were published authors. We realized that when we can hear ourselves read out loud, it's easier to figure out what we need to fix or include. We're on the look-out for sentence fragments! We know what to do if we find one! Ask me about the sentence equation!

MATH:

In Math we're playing a fun game called How Far From 100? Some of us have posted our thinking from this game onto Seesaw. Please check it out! We're also focusing on finding the difference between two numbers by either adding or subtracting. We can visualize and represent the action of subtraction problems which involve finding a missing part, too. Ask me all about this at home!

SEESAW:

We're starting to get more comfortable reporting our learning onto seesaw. Please remember to check it out often so you can see all we're learning!
Powered by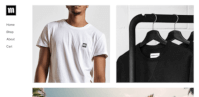 Create your own unique website with customizable templates.