In Reading, we culminated our first unit by reflecting on all we've learned. We understand the importance of holding onto these important lessons even though we'll be switching gears into nonfiction. Even though we'll be studying nonfiction and grasping main ideas and text structures, our reading lives will always include the wonderful world of fiction! We worked so hard completing our fiction end of unit assessment. We read and listened to a passage and wrote out our answers by summarizing, predicting, thinking about character traits as well as the author's craft. We knew to include details, reasons, main ideas and to think within, beyond and about the text.

We also took the beginning of unit nonfiction assessment. We noticed that these responses were a little different and we worked hard summarizing, comparing and forming ideas. Although some of this felt complicated we know that we will have a lot of practice within the next few months.

In Writing, we are also wrapping up our Small Moment Narrative writing pieces. We are focusing on all the different parts of the editing and revision process. Some of us have been reading our stories aloud to see if they 'sound right.' We realize that proper punctuation placement makes a big difference in a piece that is able to be read with fluency and expression.
​
In Math, we are also coming to the end of our current unit. Figuring out how to compare two 3-digit numbers takes a lot of brainpower and we're all working so hard. Check out the images for some reminders of subtraction strategies we use in class!
Powered by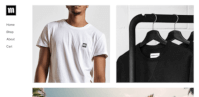 Create your own unique website with customizable templates.