Thank you to everyone who attended Open House and the Harvest Luncheon. The students were so happy to share their school day (and Kale) with you. It was so nice to see everyone!

WRITING:

Turning to Friends as Writing Mentors

We worked with our writing partners on zooming in on our Small Moment stories and stretching them out with lots of detail. We used Post-its to add onto parts of our stories to make them come alive!

Crafting Powerful Endings

We learned that there are a variety of ways to end our stories. We learned that it's okay to change our endings, it's okay to write our endings before we even finish the beginning and middle and it's even okay to write our endings first. Some different ways to write endings include:

Echoing the beginning
Leaving the reader with something to think about
Bringing the story full circle
Solving a problem
Bringing out the meaning of the story

Please encourage your child to recognize different endings while you are reading together!

MATH:

We are getting better and better at finding combinations in number strings. Some combinations include doubles (4+4), making tens(7+3) or combinations we might 'just know' (2+1). Please continue practicing these at home as often as possible. Having your child write his/her own number string is a great idea. Please encourage them to write out their thinking in solving the problems. The Common Core Standards require students to do this. At the end of each unit, the students will be assessed on what's being taught.

We also had a lot of fun learning about calculators and trying to 'beat it' while figuring out the answers to our problems.

READING:

We are learning to set goals with our reading. We will try to read more and longer each day. One way to do this is by SCOOPING up snap words which will help us become more fluent with our reading.

Reading assessments are continuing and reading groups and strategy groups are in the process of being formed. My hope is that the concepts learned in class will be continued at home. This is the best way to ensure each child gets the most out of school.

MATH WORKSHEETS:

Math worksheets that come home are to be used as reinforcement for the students. Please utilize them to your liking so that the review is FUN. I don't want the children to do them

just

to return them. I'd rather have them stay at home to be used as review and so they can be excited to share their learning with you. Please encourage them to 'explain' to you how to do the work. Then change up the numbers and enjoy your math time together! If there are any questions about the math worksheets, please let me know.

SCHOLASTIC:

The notice that went home yesterday explained the process for ordering books online. Our code is QG49W and the orders are due by next Friday, September 30th.

​

Enjoy some pictures below from our Harvest Luncheon Preparation. We harvested, sorted, washed and spun dry the Kale to make the delicious Kale Chips. Everyone did a great job working together!​
Powered by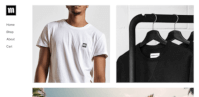 Create your own unique website with customizable templates.