Morning Meeting Math Match! Share! Reading Partners!

WRITING:
​

While we're continuing to revise our small moment stories in meaningful ways, we're also increasing the

volume

of our writing. Writing across more and more pages is something Second Grade writers can do - and

we're

doing it well! We love studying some of our favorite stories for inspiration! There are numerous opportunities, throughout the day, to recognize and appreciate powerful writing moves. Continue these observations at home - it's amazing what a quick minute conversation can nurture in young learners!

MATH:

Not only are we solving story problems using our problem solving steps, but we're even writing our

own

stories! Our imaginations are being tapped while we solve equations and get our math minds working. We ended our current Unit this week with a Story Problems Assessment. The students worked hard and did a great job! Our next unit will focus on Counting, Coins and Combinations using both addition and subtraction.

READING:

We had a fun time acting like detectives trying to figure out some tricky words. While we have a variety of strategies for figuring them out, we're practicing using a combination of strategies simultaneously. We read for meaning first and then cross-check the word looking for familiar chunks or hidden words to confirm our guess. If they don't match up, we try again. The most important thing of all - we roll up our sleeves, get to work and don't give up! Continuing these strategies at home will do wonders for all of our Second Grade Readers!

FRIDAY IS LIBRARY DAY! Please help your child remember to return his/her books so new ones can be taken out!
Powered by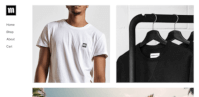 Create your own unique website with customizable templates.