We've been improving our typing skills. Please remind me to utilize this typing club at home by logging into my Google Classroom Account. I have to remember to place my fingers in the correct position so my thoughts can flow while my fingers type. Being a better typist will improve my overall writing.
I also know that I can log into my classroom account to get to all sorts of learning websites like REFLEX, LEXIA, RAZ KIDS, SEESAW and QUIZLET for VOCABULARY practice.
READING:
In reading, we are studying different examples of FIGURATIVE LANGUAGE. We are realizing the difference between Literal Language and Figurative. We know that understanding this difference will improve our comprehension. We're also searching for contextual clues that authors leave when we come across a tricky word. Some of these clues include getting the GIST of the story, looking for an EXPLANATION of the word and looking for SYNONYMS and ANTONYMS that might help us solve our tricky word puzzle. We are busy collecting words by writing down the definitions as well as parts of speech - noun, verb or adjective. We know that just learning the definitions of words isn't enough. We must use them daily in our conversations and writing - which brings us to....
WRITING:
We are coming to the end of our narrative writing unit and are currently working hard on the piece to be scored. We refer to our checklist to make sure our pieces include all of the necessary parts. Also, because we're starting to elaborate more, we're finding that making paragraphs is necessary. Ask me when to start a new paragraph!
MATH:
We know there are a variety of strategies to use when we subtract 2 and 3 digit numbers. Please take a look at the image which explains each of these strategies. Give me some examples at home and I'll demonstrate for you how to solve these problems. I can also estimate answers that involve subtraction. We are continuing to read our story problems very CLOSELY so we don't miss important details. If we don't read them with a close eye, we might subtract when we're supposed to add or add when we're supposed to subtract. We know it takes a lot of concentration and effort and Ms. Quinn says we're doing a wonderful job! Also, please ask me what strategies I know for solving multiplication facts. I bet you didn't know there were so many ways to figure these out! Ask me!
​
Powered by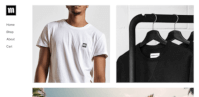 Create your own unique website with customizable templates.