We are not only busy learning all sorts of interesting facts and details but are becoming amazing teachers. We realized that our reading and writing lessons are intertwined. When we change our thinking, we're learning. This happens all the time while we read nonfiction. Our goal is to change our own readers' thinking while they read or listen to our nonfiction writing piece.

In Math, we are extending our thinking in terms of comparing area and perimeter. We are finding out that shapes with the same area can have different perimeters and shapes with the same perimeters can have different areas. We are also developing a more conceptual understanding of area and multiplication. We can count all the squares, add the rows or columns or do the most efficient thing which is to multiply the length by the width.

​
Powered by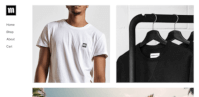 Create your own unique website with customizable templates.