SCIENCE~
We have been having a great time thinking like scientists! Not only can we tell what dinosaurs used to eat based on their teeth, but have discovered that paleontologists use all sorts of clues to find answers to things. Do you know how scientists figured out that dinosaurs were reptiles? Couldn't they have had fur and other mammal-like features? If you ask me, I can tell you 3 reasons why scientists believe that dinosaurs were reptiles. I can also tell you how fast dinosaurs ran by studying their fossilized footprints!

MATH~
This week, on the back of our fraction strips, we created fraction number lines. We are realizing that dividing shapes into fractions is not much different from counting fractions on a number line. When we see the same fraction represented using a shape and also on a number line, it gives fractions greater meaning. Not only can we represent fractions between 0 and 1 but we are starting to represent fractions that are greater than 1, as well. If we know that 3/3rds is equivalent to 1 whole, then we can figure out that 6/3rds is equivalent to 2 and so on. How about 12 quarters? 12/4ths? Using actual quarters is another useful way to understand and visualize that 12/4ths is equivalent to 3. Twelve quarters (25 cents) is the same as $3. There are so many ways to represent and visualize fractions. Please help me find fractions in the real world. The more we talk, the more I'll know!

WRITING~
We are getting so close to completing our first drafts of our amazing animal reports. Some of us are starting to include text features and learning how to use a variety of document tools. Next week, we will utilize everything we've learned about editing and revising to take our reports to the next level. After vacation, we will jump right into our third writing unit - Persuasive Speeches, Petitions and Editorials!
We can't wait to get started!

READING~
We're also starting our new Reading Unit on Character Development. This unit will include inferring about characters and character traits, character response/change, analyzing parts of the story in relation to the whole and determining themes. We are excited to delve even deeper into all of our interesting and favorite characters from our own books we're reading as well as the books read aloud in class!
Powered by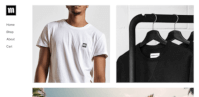 Create your own unique website with customizable templates.