We have had a busy and fun-filled week harvesting Swiss Chard, setting goals, estimating up to 1,000 and continuing to read more and more.

READING - In reading, we have been noticing patterns in our new reading logs. Some of us realized that we read more pages when we're in a quiet environment while others noticed that more pages were read in one book vs. another. Whatever our individual reading habits may be, we are starting to realize that one way to work toward a goal of reading more and more is by utilizing our reading logs like tools. It can be fun, motivating and rewarding! We have also come up with a variety of 'systems' to find and share our great books.

WRITING - In Writing, we have been working hard observing our written stories and marking them up like teachers! With our narrative checklists always by our side, we are figuring out exactly what we do well in our writing and areas where we need to improve. This close reading of our own writing also helped us set our individual writing goals. Now we know EXACTLY where we want to go with our small moment narratives.

SPELLING - We've been working hard assessing each other on our spelling of the 200 high frequency words from second grade. Once these assessments are complete, we will start having spelling tests every Friday. Not only will we learn how to spell high frequency words, but also specific chosen words from a spelling pattern lesson. In addition, we will have 5 academic vocabulary words that we will need to define as part of our Friday assessments. For a challenge, we can each decide if we want to include our vocabulary words as part of the spelling portion of the test. More information regarding our spelling procedure will be sent home soon.

MATH - In Math, ask me how many tens are in a 3-digit number. Then, ask me to explain how I know through pictures by drawing base ten blocks. At first, this was overwhelming and required much effort. However, after much hard work and determination we have figured it out. The best way for us to continue this progress is by consistent repetition. This includes working at home. Please incorporate these conversations with me. I'm eager to share all I've learned! Next up, we'll be collecting 1,000 things. Stay tuned for more information since we're still voting on what we want to use for our 1,000 item collection. Will it be pennies? Elbow macaroni? Rocks from our driveway?
Powered by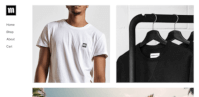 Create your own unique website with customizable templates.