Although there have been many interruptions over the last couple of weeks, we've been very busy in third grade! Completing our second round of enrichment clusters, celebrating Dr. Seuss week by reading to our Pre-K friends, enjoying Pi Day with our Morris and Warren friends, taking an assortment of assessments that have shown our amazing growth this year and so much more! Please keep reading to find out the details!

​READING:
We're continuing to work hard at cross-text synthesis, summarizing, knowing the difference between important and unimportant details and growing ideas from our nonfiction texts. Remembering to include proper punctuation and check our spelling is also something we're working hard at remembering to do. The way we present our work is evidence of how much effort we put into it and shows how much we care about doing a good job.

WRITING:
Not only are we still acting as 'editors' of our previous narrative small-moment writing, but we're still hard at work writing our animal expository texts. We realized, after going back to edit our piece from months ago, how much better we have gotten at recognizing errors in our writing and knowing how to fix them. This might mean we need to include periods or other ending punctuation. It might mean placing commas or quotation marks where they should go. It also might mean moving sentences around, fixing incomplete or run-on sentences or just rewriting so something makes better sense! The most important thing is that we are feeling confident from all we've learned this year so far. We're excited to see how much further we can go!

​MATH:
We know that when we practice our multiplication and division facts EVERY NIGHT, we will get to know them so well that our recall will take just seconds. We also know that when we can have quick recall of facts, it will make everything else we do in math SO much easier. But it takes practice and persistence! Now that we're studying fractions, staying on top of our facts is even more important. Speaking of fractions, ask me about the bottom number (denominator) and what it represents. Ask me about the numerator (top number) and what it represents. Please include me in conversations that involve fractions - cooking, baking, etc.
​


Powered by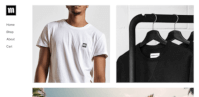 Create your own unique website with customizable templates.