The Third Graders completed their final battery of COGAT (Cognitive Abilities Test) this week. They did a super job persevering and focusing - especially when filling out those tiny bubbles.


In READING, we our rounding our final bend of the current unit. We talked a lot about grit and what it means to go from a being a good reader to a GREAT reader. We used an analogy of an ant crossing over a pencil. Rather than trying to crawl around the pencil losing our direction, we are going to make the hurdle of getting over that pencil and working hard to figure out tricky words. We won't just skip over the hard parts and keep reading. If we do that, we lose our 'direction' - important and meaningful parts of our text. We will use all of our reading strategies for getting over that "pencil". Ask me about these!

In WRITING, we are studying mentor texts very closely to figure out how other authors begin their stories. We discovered that we can go back and try out different leads in our own writing. When we do this, we might discover a method that works better for our story. We have also started transitioning to writing our stories on the Chromebooks. The more we practice, the faster our typing will become. Best of all, we can share our stories with you at home by going into our google classroom accounts.

In MATH, we have continued to persevere with a variety of assessments. Some of these include knowing how to set up an equation with a missing part or whole. For example, If an equation looks like this 45 + __ = 105, we are figuring out that we can write another equation, 105 - 45 = ____, to get the answer. We are also working very hard reading short travel/distance problems and knowing how to set up the equations and solve them on a number line. Soon we'll be transitioning into solving these problems without the number lines.

In SCIENCE, we started to create a Science Journal. Just as in Science, our journals are open-ended and encourage questioning and inquiry. As the year continues our journals will include more and more information such as a section for Vocabulary, sketches of our experiments as well as the things we've noticed and wondered along the way.
Powered by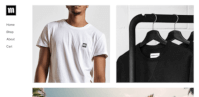 Create your own unique website with customizable templates.