We have been learning all about how to write an effective opinion piece. Having an opinion is one thing! Learning how to express it clearly, directly address our audience, and gather enough evidence and facts to support our opinion requires much more thought and effort.

We all noticed 'problems' on the playground. Then we brought them back to the classroom to talk about them as well as solutions to solve them. We then narrowed down our 'problems' to two that we really cared about and thought could be solved - building a playground for the preschool and utilizing the empty tennis/basketball courts during recess. In order to convince our audience that these are great ideas, we have to strongly state this opinion by pointing out the problems and possible solutions that are feasible. We are working together to anticipate the audience responses and making sure we address these directly in our opinion pieces. We are having fun putting these together and will soon send them off to the proper audience - Mrs. Keilty...Mr. Leone... We'll see how convincing our letters will be!

We worked very hard on the math section of the Smarter Balanced Assessments this week. Next week, we'll complete the language arts portion.










Powered by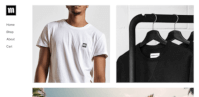 Create your own unique website with customizable templates.