In READING, we've been digging deeper into making predictions. We are realizing that predicting involves more mind-work than just thinking about what will happen next. Being able to go back in our stories to provide evidence for our predictions is one way to improve this reading strategy. Another thing we can do when we predict is to think about the character's traits - What would he/she normally do in this situation based on what we already know? Also, thinking about how stories 'tend' to go is another way to be successful at making predictions.

In WRITING, some of us are continuing to work hard at revising our small moment narrative prompts while others have decided to start a new story. The more we write, the more we're realizing that when we stay in the moment and we stay focused in that moment, our writing becomes so much more interesting. We're also learning that there are a variety of ways to hook our readers in the beginning of our stories. We just finished reading our Mentor Text, Come On, Rain! by Karen Hesse. This is a picture book we will read over and over to be reminded that even the simplest stories can be written so beautifully!

​In MATH, we worked hard to set our math goals. Many of us chose our goal based on where we often have difficulty while solving word problems. Again, many of us all seemed to get stuck in the same place - representing our work. We know we have to make a table, but now what do we do? Remembering to read our problems 3 or more times and take notes is one way to help our thinking and organization.

​We also worked on distance riddles. This means that we are finding ways to use multiples of 100 as a landmark to solve subtraction problems. If you heard us during math workshop you might overhear our conversations, "I started at 100 on the number line. I jumped back 40 to 60. Then I jumped back 4 more to 56, so I know that 56 is 44 less than 100."

In SCIENCE, we continued our work as secret agents in the motion detection division. We used styrofoam plates to detect odd motion. We then will be converting our observations into questions that drive the rest of the unit. Some of us couldn't get our plates to move. Others noticed things happening. We learned that this is what science is all about. Sometimes it works. Sometimes it doesn't work. Ask me about our experiment!
Powered by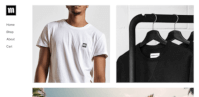 Create your own unique website with customizable templates.