OH MY!! We're so excited to finally begin researching our animals!! We're learning how to narrow down our searches on various kid-friendly websites. Scanning paragraphs, paying attention to subtopics, captions, key words, etc. are all clues we use to figure out what's on a page and if it's something we need for our day's notes. We're also learning how to set up chapters appropriate for our animal, subtopics we might want to choose within each chapter as well as illustrations and captions.

On another note, we will bring home our expert information pieces soon to share with you. We spent a lot of time on these writing our first drafts and then editing and revising by coming up with editing strategies that work for us. Some of us like to include flaps over a part of our writing. Others like to put symbols in a spot where they want to include more or revise. Others just like to re-write a fresh piece. Whatever our method, we worked so hard at looking for areas we can improve in our writing.

In Reading, we are working on building our stamina. We know that reading daily is the best way to improve. We're also getting better and better at locating the main idea and important details. It's not always easy to differentiate between 'important' and 'unimportant' details because to us, EVERYTHING is important! However, there is a difference when we have to find one that supports the main idea. That's when we really have to think about what we're doing. Let's try one together! This week we're going to work on synthesizing information from two pieces of writing.

In Math, we are becoming superstar multipliers and dividers. We can read story problems and understand what we need to do in order to solve it. We know how to support our thinking with drawings, diagrams, arrays and equations! We learned first hand why the commutative property works in multiplication but not division. We're also learning how to multiply large numbers by splitting up one factor. This is called the distributive property of multiplication. When you break down math into simpler parts, math really does make sense! This week we're going to learn about square and prime numbers! Please ask me all about it!

Powered by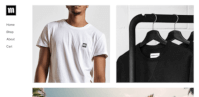 Create your own unique website with customizable templates.