Reading:
We're spending a lot of time reviewing and getting comfortable reading and and learning about the parts of expository texts. Reading these texts closely allows us not only to learn about text features and how important each of them is but also to help us determine the main idea and supporting details. We know that if we speed through our reading and don't stop to appreciate the importance of each section, our reading lives will not become all they can be. Reading is supposed to make us excited and inspired and eager to learn. We can only get there when we put the time and effort into our lessons. Finding the main idea might seem like a huge task when we first start trying it out. But when we are consistent with our practice and realize that often times the main idea is stated right there in a 'pop out' sentence, the task seems much easier. It starts to make sense. Please ask me how to find the main idea in a non-fiction or fiction text and let's do it together! Most importantly, read with me. Read to me. Discuss my reading with me!

Writing:
We're very excited to complete our 'Expert' pieces. We are realizing that when we put the time and effort into the planning of our structure, the writing part becomes much easier. We worked so hard on making sure our chapters were in a logical sequence, we didn't repeat ourselves and each chapter was chock-full of information and not our opinions. Once we complete our expert information texts, we will all begin a new informational text on an animal of our choice. This time we will include research with our writing. We're excited to try out all we've learned in our Tech Talks to gather important information to include in our writing. We can't wait to show off all we've learned about researching animals, their habitats, adaptations, eating habits and more. Stay tuned!

Math:
Multiplication and Division don't seem like such a big deal now that we understand exactly what those words means. There are so many vocabulary words that we're learning. Please test me regularly so I don't forget what they mean! Multiples, Dividend, Divisor, Quotient, Repeated Addition, Skip Counting, Horizontal, Vertical, Diagonal, Rows, Columns and on and on and on....
Powered by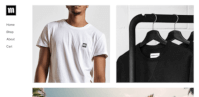 Create your own unique website with customizable templates.