FRACTIONS~
Is two-fourths equivalent to one-half? How do you know? Can you write an inequality statement for one-half and three-eighths using < and > ? If two students had the same size brownie pan but one sliced her brownies into 9 pieces and the other into 12 pieces, which student had the largest brownie pieces? What happens when the denominator stays the same but the numerator goes up? How about the other way around? These are just a sampling of some of the questions we've been figuring out. Fractions are all around us - pizza, brownies, cooking/baking, dividing jelly beans. Please take many opportunities to involve me in conversations around these concepts. When I can make a connection to my own life, it makes learning so much better!
FEATURES~
TEXT Features that is! Some of us are starting to complete the first draft of our animal expository research report. Once the writing is complete, we can start including text features of our choice. Whether it's starting to bold expert words and create a Glossary page or to insert meaningful images with captions, we know that text features, along with our own great writing, will make our reports come alive. Since our dioramas are due on April 11th, we are striving to complete our reports during that week, as well. Now that we can do our writing on the Chromebooks, it makes it so much easier for us to go back and insert words or sentences, fix errors, include proper punctuation, make new paragraphs, etc. We know that if we concentrate and work very hard for the next couple of weeks, we can get a lot done. We can't wait to read and share our finished reports and dioramas.
​


Powered by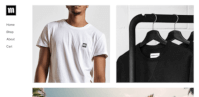 Create your own unique website with customizable templates.