Third Grade is a time of huge transitions, lofty expectations and rigorous days. Not only have we had to transition to using Chrome books but have had to learn shortcuts, keyboarding skills, document tools, how to navigate multiple websites and apps all while learning how to research, multiply, divide, summarize, synthesize and so much more! We know that all of our hard work is paving the way for fourth grade. We also know that this kind of perseverance helps us feel capable and confident so we can face any obstacle that comes along in the future.

~READING~

In Reading, we have had consistent practice locating the Main Idea of a nonfiction passage and noting the differences between important details and unimportant ones. We are experts at locating information within expository texts and utilizing all the text features to their fullest. We're also noticing what strategies authors use when writing these texts. We're realizing that authors don't just write a bunch of facts but they put their own spin on the facts by growing ideas from them. When we recognize these craft moves, they serve as a model for our own expository writing.

In addition to summarizing and learning how author's grow ideas, we're also beginning to understand the importance of synthesizing when reading from multiple sources on the same topic or while tapping into our own prior knowledge. Sometimes we read the exact same information from two sources but other times we notice that we can add onto what we already know or have learned. This takes a lot of brain power but we are working hard and doing a great job!

~WRITING~

In Writing, we are taking careful notes while researching our animals by staying organized, figuring out pertinent chapters for our specific animal and remembering that we will be forming ideas from our facts. Just like the mentor books we study, we know that our informational texts will be much more interesting with our own ideas intertwined within the facts. These ideas can be in the form of a clever title or heading, an opening sentence, fun facts, blurbs, images and so much more. We're also spending a lot of time remembering the mechanics of writing such as comma placement, other punctuation, subject/verb agreement and recognizing and being able to fix run-on sentences and/or fragments.

~MATH~

In Math, we are using all of our multiplication and division knowledge to help us solve real world word problems. We're continuing to work hard at communicating our thinking, representing our work clearly and accurately and of course, making mathematical connections. We know that our math skills will become stronger when we increase our fluency. The only way to learn our facts is by consistent, daily practice. Next week we will be starting our next unit on FRACTIONS! It will be a WHOLE lot better when we know HALF as much as we do now!!

~SCIENCE AND SOCIAL STUDIES~

Since we've been studying a variety of animals and their habitats and adaptations, we are extending this learning into our science time. We are learning how habitats have changed over time because of the evidence found. This evidence is in the form of fossils that tell us which the habitat might have been millions of years ago. When you find a shark tooth fossil or other ocean life fossils in the middle of a grassland, we can conclude that the habitat used to be the ocean. Ask me about fossils that have been found in the ocean! We're also excited to start our All About Connecticut project in the Spring! Stay tuned!!


Powered by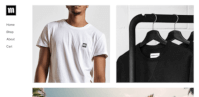 Create your own unique website with customizable templates.