In READING this week, we learned that when we can read and talk about books with another person, it's like having a traveling companion. Reading partners can make our reading better for each other. We know that conducting good interviews and being a good interviewee is not only fun but an important life skill. Once we ask one question, we learned that there are many follow-up questions that relate to our first one. Not only did we interview our partners but also got to have fun being the 'teacher' and scoring our partners fluency. We listened closely to make sure our partner was reading in smooth phrases or just word by word. We also listened to see if they were reading with expression or reading too slowly or quickly. We had fun giving our partners a fluency score! :)
Moving on.....
Now that the stage has been set for us to build a good reading life, we are rounding the bend of our Third Grade reading lives. Now our focus will be on comprehension and learning how to stop and jot by giving ourselves and each other a comprehension check. We ask ourselves, 'Who is in the part?', 'What just happened?' and 'Does this fit with something that already happened or it is new?' We are doing it together as a class while listening to the read aloud Stone Fox. Then we take these strategies back to our own stories and do the same.

In WRITING, we are drawing on a repertoire of strategies. These include thinking of a person or place that matters to us, then listing or mapping the small moments, then we choose one and write it. Jotting down these notes into our writing notebooks under the section 'Writing Notes' will help us remember that there are strategies to use when we get stuck. We're also working very hard at noticing when we start summarizing our stories instead of using a storyteller's voice. This is an area we will be spending a lot of time doing since it's the meat of our narrative writing lives. Staying in the moment and replaying what happened like a movie is not easy but we are getting better everyday.

In MATH, we are working hard at rounding numbers to the nearest hundred as well as estimating numbers. We can look at two 3-digit numbers and be able to give you an estimate of what the sum will be. We not only look at the hundreds place but also use our known combinations to figure out how many hundreds are in the tens and ones place. We are also working hard at remembering how to problem solve. Stating what we need to know, using our math words, representing our work and making connections are just a few of the challenging but important math skills we are working hard to improve.

This week we are excited to begin our first SCIENCE lesson. We will tell you more at the end of the week!
Powered by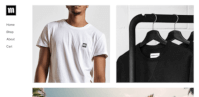 Create your own unique website with customizable templates.