READING:
Following textual clues as we read was the focus of our reading this week. This means that when we read, our mind is always busy. Sometimes we are envisioning with our mental movies of everything that's happening in our story. This often happens when there's a lot of action and dialogue. Other times, we are just collecting information. Being able to distinguish between the two and being aware of our 'mind work' is something strong readers do. Once we started our writing, we realized that this is something strong writers do, too!
Which leads us to...
WRITING:
We are working so hard at remembering to stay FOCUSED in our writing. This doesn't mean to stop staring off into space. This means that when we write, we are staying in the moment. We are realizing that when we do this, our writing comes alive! Do you want to know the best part about this? It's making us LOVE WRITING! Ms. Quinn said this was 'music to her ears!'
MATH:
In Math, we've been busy estimating, rounding and being able to explain why we start solving 3-digit addition problems the way we do. Sometimes it's easier for us to add the hundreds, then the tens and then the ones. Other times, we find it easier for our math brains to keep one number whole and then add on to that from the other number using hundreds, tens and ones. There are also times when we find known combinations that would make our problem solving easier. Give me an example and I'll show you!
SCIENCE:
We got to watch really cool video clips of ODD MOTION this week. We acted like detectives writing down what we noticed and what we wondered. One had to do with footballs flying through the air. Another one had to do with slime and another one involved plates and matches mysteriously moving. Next week we'll begin to dig deeper into the explanations behind our observations.
Powered by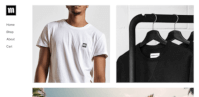 Create your own unique website with customizable templates.