We had a busy week. We enjoyed noticing, wondering and asking questions about a variety of topics. In math, we viewed a video about a piggy bank filled with coins. We discussed with partners what we noticed and wondered. Then, we asked questions. After jotting down a variety of questions we talked about what it means to notice, wonder and question like a mathematician. This ultimately will guide us to begin finding appropriate and helpful strategies for solving real world problems. We decided that the questions, "How Much Money is In the Piggy Bank?" would be a viable Main (Essential) Question. Also, finding out how many of each coin would also give us this answer. We then made some estimates of what how much we think might be in the piggy bank, as well as an estimate that is too low and too high. We did an outstanding job persevering with this activity and understood that everything we learn in math will eventually help us to be great thinkers and problem solvers in the real world.

We're continuing to prepare our Writing Notebooks so they'll be filled with a variety of writing ideas to inspire us when it's time to think of ideas to write about. We also took a 45 minute Narrative (Small Moment) Writing Assessment which will be used to guide further instruction. We were reminded to include a strong beginning and end, transition words, proper punctuation and to always elaborate so the reader can visualize the small moment.

In Reading, we are slowly building our Workshop to include the Daily Five Stations of Reading Success. These include Read to Self, Read with a Partner, Listen to Reading (or Lexia), Write about our Reading and Word Work. We have the opportunity to choose where we will go and are responsible in keeping track of our rotation. We were also given a whole group reading assessment this week. We were required to respond to and write about four questions that pertained to a short story. The questions involved character traits, writing a summary, author's choice for a title and predicting.

In Social Studies, we are continuing to work on learning new vocabulary words that are included in the Constitution as well as developing an awareness of word placement when drafting our own classroom constitution.

We also took both the STAR Math and Reading Assessments this week. As you can tell, it was a busy week of thinking, writing, pondering and learning. We worked very hard!
Powered by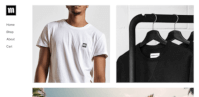 Create your own unique website with customizable templates.