~MATH~
We had a good time sharing our groups of things that come in 2s, 3s, 4s, etc. We realized that the wording in our problems is important so we know exactly what we need to solve and we can visualize it in our minds. For example, when we write a story problem about spiders and spider legs we have to remember to start out by saying, " Here are 4 spiders. Each spider has 8 legs. How many legs in all?" When we can visualize what multiplication means and understand why this is important in our everyday lives, it becomes so much more meaningful! We then took our multiplication problems, and turned them around into a division problem. Just like subtraction, we know that when we divide, our numbers have to be in a certain order. We also know that learning our multiplication and division facts is extremely important for our overall math success! Please help me study!

~READING~
In reading, we are approaching the final bend of our nonfiction unit. As we close our current bend, Lifting the Level of Thinking about Expository Texts, we are realizing the importance of conversations in texts and using thinking starters to take our thoughts into a whole different direction. Just as important, being able to figure out the author's perspective will guide our reading to new levels. When we realize that an author includes his/her opinion, it gives us the opportunity to agree or disagree. Not only that, but it makes our reading lives that much richer when we can be aware of our opinions and thoughts while we read.

~WRITING~
In writing, we have been working so hard at drafting our Table of Contents as well as each chapter. We found out that in order to have a strong foundation or structure, authors do a lot of revision work before the actual writing occurs. We're happy we are doing this because now writing is that much easier. We know before we start writing whether or not we have enough information for our chapters. Sometimes, we realize that it's better to combine chapters to make them more 'meaty.' Also, we tried out a variety of writing structures which helped expand our thinking. (This reminded us of our reading! When we think about something from a different perspective, learning happens!) Ask me what structure I decided on and ask me about my informational writing piece. Talking though our writing is another crucial component! This brings us to writing goals....I'll tell you if you ask me!!
​
Powered by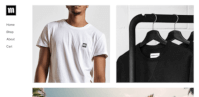 Create your own unique website with customizable templates.