FIRE SAFETY:
We were lucky enough to have our yearly check-in with Firefighter Al Torizzo and his fellow Goshen Volunteer Firefighter friend. The students were reminded of all the important fire safety rules and had a chance to see Mr. Torizzo's very own firetruck!

This week.....
....in reading, we have been busy looking closely at how we respond to our stories. Do our answers make sense? Are we actually answering the question that is being asked or are we getting sidetracked? When we do answer a question, are we using specific details from the story as evidence? When we are thinking about our characters, we know that a character's feeling is not the same thing as a character trait. We received a big list of character traits that would be helpful for us when responding in our notebooks. These are just a few examples of the amazing mind-work happening in third grade.

Once we can dig deeper and realize how we are responding, it is easier to set a goal that is meaningful for US. Some of us are working on writing a complete summary of our stories while remembering to only include the important details. Others are working on predictions or author's purpose. Whatever it is, setting reading goals will help up become better and happier readers!

...in writing, we are having a good time figuring out the difference between a story that speeds by moment to moment and one that stays in the moment with lots of action and dialogue. When we can hear and see this difference, it is much easier for us to stay in the moment ourselves. We are also realizing that a small moment story doesn't have to be about some big, extraordinary event. A story about playing in the backyard on a beautiful summer day can be just as mesmerizing as a story about traveling to another country. As a matter of fact, if it truly stays in the moment, it can be even more exciting!
Although there are so many parts of good writing, many of us are realizing that stretching out a scene with actions, description and dialogue is a worthy writing goal to work toward!

...in math, the strategies that were once confusing are now making lots of sense. That's because we practice every morning when we come into school. Before we start writing in our journals, we solve a 3-digit addition or subtraction problem using two different strategies. By doing this, we can immerse ourselves into the idea of place value which will only make us stronger mathematicians!
Some of us have a math goal of slllooowwwinnnggg down while solving a problem. Others have a goal of making sure the directions are read and followed. Others chose math fluency or subtraction strategies or spending more time on Reflex so we can get to the green light! Whatever it is, one thing is for sure - we're ALL working hard and getting better everyday!
Powered by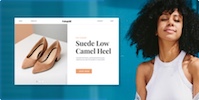 Create your own unique website with customizable templates.