READING:

Second Grade Readers not only ROLL UP THEIR SLEEVES and work hard at their reading but they also have many TRICKS UP THEIR SLEEVES to solve those TRICKY words! We are learning that just because a word might have the same vowel combination, like in the words

bread

and

bead

, they are not always pronounced the same. Then there are the words that are exactly the same, such as

fixing, bug,

and

pill,

but have different meanings based on the context.

I am fixing the table. I am fixing my lunch.

It takes a lot of practice, concentration and strategies to figure out these tricky words. Speaking of words, we are on our way to building a bigger and brighter VOCABULARY. We will finally get the opportunity to start using those notebooks that were brought in at the beginning of the year. They will be filled with all the JUICY vocabulary we'll be learning and practicing. The more we read, the bigger our vocabulary becomes! We can't wait to get started!

​MATH:

One a penny, two a penny, three a penny, More. Four a penny, Five a penny, That's a nickel more….

We're learning all about coins and combinations. We're studying the similarities and the differences of each coin to help us remember what they're called and how much they're worth. We're learning how to add cents with our pennies and trade them in for other coins. It's very exciting and grown up to learn about and handle REAL money. Next week we will spend some time "spending" money.

WRITING:

We're arriving at the final bend of our narrative writing unit and everyone has worked so hard. We are learning that whenever we need some help with our writing, we can figure out where to find that help - any mentor text. Learning craft moves from our favorite master writers will be the best way to inspire each of us to keep our hands moving. Mentor texts are everywhere - inside our homes, schools and libraries. All you have to do is find one you enjoy, figure out why you enjoy it so much and how the author wrote it. When you go back to your writing, give it a shot!

STUDENT BLOG:

We are slowly beginning to get our student bloggers up to speed. I will create a separate page called STUDENT BLOG which will include some pictures and a short description of something we did in class that the students chose to write about. Check back soon for some pictures and a few student blogs from the week!​
Powered by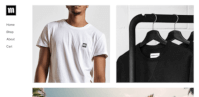 Create your own unique website with customizable templates.