WRITING:

The students spent a lot of time this week acting as writing detectives. We searched our writing for missing periods, capital letters and other important punctuation. We also found areas in our writing where we could add more detail to help our writing come alive. Our writing partners helped us figure out the intent we have for our stories. A variety of some of our favorite stories were used as mentor texts (models) to help us figure out our intent. It can get overwhelming having to remember all of these important writing tips. Therefore, we worked on setting our own personal writing goals. Whether it's improving our beginnings or endings or adding more transitional words, setting goals will help our writing muscles grow stronger and stronger everyday!

MATH:

Telling time is one second grade math routine that will be worked on regularly throughout the school year. We have been setting a timer every hour on the hour and jotting down what activity we are engaged in when the timer rings. Continuing this activity at home would be a great way to extend this fun and important lesson. Also, the students received their next set of facts today in their folders.

**Remember, in order to be considered 'fluent' on the math facts, the students need to know the answer right away. If they still need to count up in their head or count on their fingers, keep working toward fluency! **

READING:

We practiced reading with partners and modeled appropriate second grade partner reading as well as inappropriate partner reading so we can remember what

not

to do. It's easy to get distracted when we're reading with a friend but the students did a wonderful job staying on task. We also worked hard at keeping tabs on our comprehension. It's easy to start reading words faster and faster and forget to THINK about the story. One way to do this is by stopping at certain times during our reading and doing a comprehension check. This helps us stay on track.

TECH TALK:

We enjoyed time with Mrs. Miller, our Tech Teacher, this week. We continued learning about safe internet use and got to go on a virtual field trip to San Diego Zoo. Here is the link in case you'd like to explore the animals together with your child. They had a great time!

http://kids.sandiegozoo.org/animal-cams-videos

I also included this on our class page under Technology.

IMPORTANT UPCOMING DATES TO NOTE:

Thursday, October, 6th -

All school field trip to Warren School - Fall Olympics

Please be sure your child is wearing sneakers and dressed appropriately for the weather!

Friday, October 7th - No School

Monday, October 10th - Columbus Day - no school
​
The pictures below show some of our friends partner reading, writing down our goals and posting them to our class chart! ​
Powered by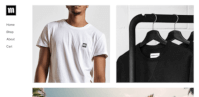 Create your own unique website with customizable templates.