The Second Graders worked very hard this week showing how much they've learned. We completed our STAR reading assessments and will do our math assessments next week. STAR is an online assessment tool which provides teachers with data showing where the students are and, most importantly, how instruction can be tailored for each child's individual needs. They also completed a 45 minute writing prompt which is scored using a detailed writing rubric. Although it seems like a lot of testing, it is necessary in order for optimal teaching and learning to occur. The students displayed wonderful work habits as well as kind and courteous behavior while others finished the assessments. I'm very proud of their efforts.

We also continued practicing our routines and procedures which will assist us in being even greater workers than we already are. Much of the content thus far has been review from First Grade and practicing skills which we will build upon. Building stamina while Reading to Self is one such area. We learned why Reading to Self is so important - it makes us better readers and it's fun! In order to be a successful and independent reader, a child should stay in one spot, read quietly, read the whole time, get started right away and build stamina overtime. If the students can do this successfully and seriously, then it will be that much easier to spend time with individual and/or small groups of students during our Reading Workshop.
​

We also completed our Class Promise. This includes being kind, working hard and being responsible, reasonable and respectful Second Graders. We talked about ways to be kind other than the obvious ways such as keeping our hands to ourselves and using nice words. One example we discussed was that we are here to help one another. If one of our friends forgets to do something, let's help him or her in a quiet way without announcing it to the class. True kindness is thinking about others. This is an area that will be enforced daily through lots of practice.

HOMEWORK:

Homework should not be a burden. It shouldn't be something children or parents dread. Rather, it should be an open-ended extension of lessons taught throughout the day in the classroom. In order to maintain a positive approach to homework, the words we choose are paramount. Approach homework as something to be excited about rather than something that 'has' to get done. Our Second Grade homework policy will hopefully encourage this kind of mindset.

READING:

Starting next week, the children will bring home reading folders with 2-3 books that they will choose with my guidance. If the students are reading chapter books, then he/she may only have 1 book. Included with the book(s) will be the same reading log the students use during class time. Once the log is filled up, a new one will be provided. Length of reading time does not need to be recorded - just the book the student reads. Independence and responsibility are strongly encouraged so that the students don't feel like they 'have' to read but instead feel like they 'want' to read. Engaging in 'book talk' is a great motivator for the children and allows them to happily assume responsibility. Some examples of 'book talk' this week include the following: 'model' Read to Self, 'model' 3 ways to read a book as well as 'how' to read a book (happily, slowly, excitedly, etc). Asking THEM to model all of these second grade reading behaviors for you is what it's all about! If they find it difficult, they're not ready. Start small and build from there. If you have any questions, please do not hesitate to ask.

​MATH:

The September math fluency assessment includes being able to add and subtract facts quickly and accurately. Therefore, math homework for the remainder of the month will be to practice these regularly with your child. If you and your child feel as though he/she is fluent, please let me know and I will give the assessment during class. Once a child becomes fluent, I will provide the next level of facts to practice. These facts will be sent home in your child's folder on Monday.

Since homework is open-ended and dependent on the child's willingness to work hard and practice, there will be no grading involved. I want the students to realize that, with hard work, they will be rewarded internally. Constantly rewarding students with stickers and prizes for doing things that are expected of them, will never hold much merit. I believe that natural consequences are the truest form of increasing initiative and independence. Second graders are capable of a lot and I am looking forward to discovering all they have to give.

LEXIA:

I will send home Lexia sign in and password information next week. If your child already knows his/her sign in name and password and needs my email, it is jquinn@rsd6.org.

I have included a new page called MATH. Please check it out for detailed information about the newly revised RSD6 Math Curriculum. Also, please be sure to click on Important Dates for upcoming events and happenings. Our annual BBQ Book Fest at WAMOGO will take place next Thursday, September 15 at 5:00. Everyone is invited to this FREE and FUN event and dinner. A dinner choice sign-up sheet was included in your child's folder today. I hope to see you there!

Have a fun-filled weekend. Please know that I'm always available to answer any questions you may have. I'm having a wonderful time getting to know these sweet students and look forward to a spectacular year of SECOND GRADE ADVENTURES!

**Although the children's individual portraits will be taken in the afternoon on Tuesday, our class picture will be at 9:05 so don't be late! :)**

This week,the children enjoyed a popsicle and a read aloud from Mrs. Keilty.
Powered by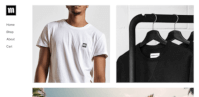 Create your own unique website with customizable templates.