Our first week in Second Grade was fun and full of new and exciting things. We read new books, learned new songs and poems and prepared our minds for all of the great learning adventures we will have this year. We spent time sharing something about ourselves and will continue to do this over the coming weeks.

We also learned another big word - PROCEDURE! We learned that procedures are important for everything we do - from coming in the door to learning new math skills. Not only do they help us become better learners but they also keep us organized and happy. It's always nice when you know what you're doing! 😊

We talked about WHY we need to learn math and how math is all around us. We even searched around the hallway to find many examples of 'math ' in our lives. We explored the familiar math manipulatives that we used so well in First Grade. Not only did we remember the

names

of the tools but, most importantly, all of the useful ways they help us with our math skills.

We also worked on 'Read to Self' - the most meaningful reading/literacy task. Finding our own, comfortable space to read is one way to be a successful and independent reader. 'Read to Self' is one of the Daily Five choices we will be incorporating into our daily reading workshop. More information about this literacy structure will be posted soon. In the meantime, we will continue practicing to be independent, Second Grade readers! We also learned that being a 'reader' doesn't always mean reading words. It also means you can read pictures or retell a familiar story.

Our writing time was spent on self portraits, pictures of our families, writing and decorating our names with fancy swirls and pictures as well as things we want to learn in Second Grade. Writing is something that will improve with lots and lots of practice. I will save our first writing samples to compare to our samples in June. It will be amazing to see the growth that comes from lots of hard work and practice.

A lot of time was spent talking about the different emotions we all share. The transition of beginning a new school year in a new grade is exciting but it can also cause some anxiety. Realizing that we are all here to help one another and work together as a team is a very important lesson to start off the year. Everyone has things he or she needs to improve and we will all do our best to be patient and kind. Some books we read that incorporated these themes include My Many Colored Days by Dr. Seuss, Wemberly Worried by Kevin Henkes, When Sophie Gets Angry - Really, Really Angry by Molly Bang and The Dot by Peter Reynolds.

It's very common for children to come home after a long day and be reluctant to report on the happenings of the day. The first month of school is a huge transition for everyone and the children are exhausted. Letting them unwind and play is so important for their brains. They'll be more apt to remember details of their day when they're well rested and relaxed. As the year continues, there will be a class 'blogger' who will be responsible for writing about things the children learned that day or week.

Have an amazing LABOR DAY WEEKEND and I'll be looking forward to seeing the children on Tuesday, September 6. I'll be posting a slideshow of our first few days so stay tuned!
Powered by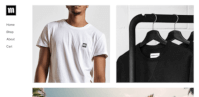 Create your own unique website with customizable templates.