We had a great time competing, learning and having fun with our new friends at our school-wide Fall Olympics at Warren School. From playing in the woods and potato sack hopping to noodle javelin throwing and tricycle racing, there was something for everyone. When we returned to school, we enjoyed spending time with our other second grade friends at GCS to study where we are in the world starting in our very own bedrooms all the way to our planet. The students will continue working on a booklet demonstrating this knowledge which they will bring home when they are complete.

Our writing unit continues to cover the study of Master Writers. Currently, we our 'stealing' Writing Moves from Jane Yolen. We searched for areas in Owl Moon that were powerful to us, figured out why they were powerful and then discovered how Jane Yolen was able to do this in her writing. Making comparisons, using our senses as well as strong action words are some examples of Writing Moves we are going to try out!

We are learning how to solve addition and subtraction story problems by following steps in our thinking - visualizing the story, figuring out what we need to know and what we already know, whether a number will be greater than or less than the original number and then figuring out the expression to write before we solve the problem. Learning a variety of strategies is an exciting part of second grade math. The students are working very hard at learning the most efficient strategies to solve problems.

Second grade readers understand that it is easy to read faster and faster and sometimes forget to pay attention. Therefore, we are practicing helping our reading partners to STOP, THINK and RETELL their story to check for understanding. We will continue with the idea of stopping during our reading to take notes on post-its because now that we are reading more and more, we have many thoughts and ideas to share!

I look forward to talking with all of you at conferences. Here is the link to sign up.

docs.google.com/document/d/1c1kxJDvP-1yGgvIIa7BchgDgoUBo0Fq_dijZSGr2yyI/edit



Enjoy your long weekend! Below are some highlights of our special day of making memories in beautiful Warren​!​
Powered by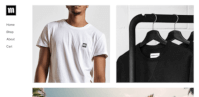 Create your own unique website with customizable templates.