What a wonderful job the Second Graders did on this first FULL week of school. Here are some of the highlights:

WRITING:

The students received their Tiny Topics Notepads and were very pleased with them. We read a variety of beautifully written narratives from some favorite Master Writers. We looked closely at the words the writers chose and why they are so meaningful and memorable. Some examples include, "He looked up, as if searching the stars, as if reading a map up there..." from Owl Moon written by Jane Yolen. Please remind your child of these beautiful quotes. We also learned that

memorable

and

meaningful

stories can be from an everyday moment. A Master Writer can tell a story about going to the grocery store and make it touch our hearts and minds. We decided that in order to be a better writer, we must live like a writer. That's where our Tiny Topics Notepads can help us. Ask your child about his/her notepad!

Today, each child had his/her own, unique seashell to study. The students pretended they had magnifying glasses to look for the tiniest detail they may not have noticed if they hadn't taken the time to look for it. Instead of saying, "A shell is pretty" or "A shell is white," the students worked at 'looking' closer and coming up with these beautiful descriptions. Some of them included:

"My shell looks and feels like glass."

"My shell looks like a sunset."

"My shell is smooth and rough at the same time."

"My shell looks like it has two layers."

After studying our shells, the students scurried off to their seats to WRITE their NARRATIVES using their imaginary magnifying glass in their brains to remember the small moment details. This is true Second Grade work. I'm so proud of their efforts!

MATH:

Some new math vocabulary this week include the words analog clock, digital clock, expression, order and doubles. Some are review from First Grade but will be expanded upon. The students worked at reading word problems and writing a variety of equations. They figured out that the order in which equations are written does not change the answer. There are numerous math assessments that are required in Second Grade. I will be able to review the results with you during our Parent/Teacher Conferences in October.

READING:

Just as in First Grade, the Second Grade reading curriculum encourages the students to figure out HOW a book WANTS to be read by taking SNEAK PEEKS. Second Grade sneak peeks involve reading the title, the blurb on the back and the table of contents. Reading a story the way it WANTS to be read is a meaningful lesson for becoming better readers.

SCHOLASTIC BOOK ORDERS:

Today I sent home a scholastic book order form. They are due back next Friday, September 23r

​Have a wonderful weekend!
Powered by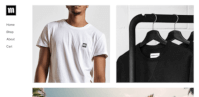 Create your own unique website with customizable templates.