WRITING:

We are keeping our hands moving because that's the most important thing when it comes to writing. The more you write, the better you'll get. While we continue to do "Jane Yolens" in our writing, we are discovering that sometimes a writer has to pay closer attention to revising in meaningful

ways. If we make a comparison to something, does it add anything to our story? We are not just looking at

what

the author has done but

why

the author has done it. Is it making our story better? We also narrowed down our writing to the beginnings by stretching out the moment and setting the scene for the reader. All of this hard work is going to pay off soon when we have our final drafts to share and celebrate!

MATH:

It's been a busy week of solving story problems by adding and subtracting with totals up to 45. While we continue to practice our more efficient addition and subtraction strategies, we are taking it a step further by considering the relationship between addition and subtraction. Being able to solve one problem will help us solve another with an unknown change.

READING:

Stopping our reading and jotting down notes is something a good reader does often. This helps us remember important ideas we might have while we are reading, questions we may have and parts of the story we may like or dislike. We used these notes later to tell our reading partners about our story. If we had a question, our reading partner helped us find the answer. We will continue next week thinking about all the strategies we use when we come to tricky words.

SPEAKING OF WORDS...

We are reviewing our cvc words, digraphs and blends. Our lessons will continue to include R-controlled vowels, long vowel spelling as well as variant vowels. We can review your child's progress at conferences next week. I look forward to talking with all of you!
Powered by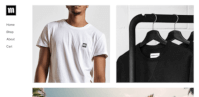 Create your own unique website with customizable templates.